Our shipping department ensure the implementation of complete logistics process – from recieve a forwarding order, through take charge of the supplier and deliver to the recipient.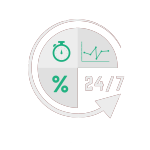 24 hours a day, 7 days a week over the proper conduct of the transport and forwarding processes ensures competent and experienced staff. Our drivers are in constant phone contact with forwarding agents. This ensures timeliness and thus the smooth running of logistics processes. The whole procedure is efficient and fast. That is what our customers require.
Sped-Car TSM has its own cars, as well as all the permits, licenses and certificates necessary to transport and shipping. We endorse our company with own name, so we take care of everyone even the smallest business aspect.
See our certificates, which we received during our activity.

Also, check out our pages related to our services: SHIPPING (Department of contact to responsible persons) PETROL STATION and FLEET.
All services are available thanks to our bosses.